Buy now
Difficult Decisions:
How leaders make the right call with insight, integrity and empathy
Difficult Decisions: How Leaders Make the Right Call with Insight, Integrity, and Empathy has a simple premise at its core: the toughest leadership dilemmas are complex, human and subjective, which require judgment not just more and more data.
By having a deeper understanding of your morality, ethical context and role responsibilities in advance of tough choices, making difficult decisions will be easier when they inevitably arise. In the book Eric offers a simple yet powerful decision-making framework to explore the interrelationship between what is right and wrong, helpful and harmful, and what we think we have to do for our job as leaders. His hope is that the book opens the door for honest, thoughtful discourse around the role of morality and ethics in conversations about leadership and workplace cultures.
"There's no real playbook for how to handle difficult situations, but Eric's expertise is as close as you can get. In Difficult Decisions, Eric uses his real-life experience of advising leaders across the globe and distills from it an insightful, practical guide about how to face the most challenging human leadership decisions with real skill. This book could be the next best thing to having Eric in the room guiding you."
Hubert Joly
Former Chairman and CEO, Best Buy
"Today's business leaders are faced with complex issues that demand rapid response and a course of action that can be fraught with risk. Eric's book offers a timely, steadfast framework for not only making balanced decisions but also communicating them with empathy and integrity – enabling you to create optimal impact with a wide range of stakeholders in these turbulent times."
Kristin Peck
Chief Executive Officer, Zoetis
"A smart, efficient examination of what predicts winning decision-making at the highest levels, Difficult Decisions pairs a simple-to-use model with a fundamental grounding in leading with values. This is a book I'll keep within arm's reach."
Martin Waters
Chief Executive Officer, Victoria's Secret & Co.
"Eric Pliner does an artful job of using practical, real-life examples combined with concrete tools to guide leaders on how to approach decision-making when there can be many 'right' answers, but perhaps only one that matches the moment for that particular leader in that particular context. Pliner's responsibility triangle enables making the optimal decision between a leader's morals, ethics, and positioning within one's stakeholder universe. This is a must-read for all CEOs."
Tjada D'Oyen McKenna
Chief Executive Officer, Mercy Corps
"Eric Pliner is a fabulous teacher. He takes the greatest challenge leaders face – making difficult decisions – and shares deep, practical insights about how to make the right call, ensuring in the process that we are the best leaders we can be. An indispensable book."
Hortense Le Gentil
Author of Aligned: Connecting Your True Self with the Leader You're Meant to Be
Download an excerpt from Difficult Decisions, or click to purchase the book from your favourite seller
Power To Fly Diversity Reboot Summit
Eric shares 3 practical tips to help leaders get better at making difficult decisions.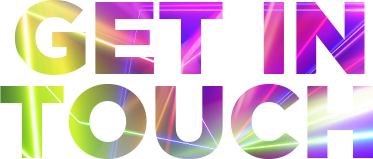 For media inquiries, contact: [email protected]
Contact us for more information on how YSC can help you and your leaders make difficult decisions.