ACCELERATING TIME TO VALUE
Leadership is a chronically overlooked lever of value creation. YSC Consulting – part of Accenture, works from the investment thesis to define the leadership required at various stages of the deal cycle. Leveraging commercial understanding and behavioral science, we provide investors and management teams with data-driven insights to make better talent decisions faster.
Reaping the Rewards of Retention
Retaining senior women in investment roles in the Private Equity industry: an in-depth study of the challenges and solutions.
Read more
About YSC & Private Equity
We are a global, professionally independent leadership strategy firm with a dedicated Private Equity practice.
Better leadership and execution are key to transforming asset value, particularly in a competitive deal-making environment. Yet, creating value is not just about the performance of one person or one portfolio company.
What is most critical to driving the talent agenda in your assets and in your firm?
Identifying and filling critical roles that drive disproportionate value

Accelerating individual and team performance

Driving a performance culture
Using a combination of rigor and relationship capital, our global PE team partners with clients to ensure you have the right leadership in place through every stage of the investment period – from diligence to exit, and within the PE firm itself – to drive asset value.
OUR PRIVATE EQUITY CREDENTIALS
YSC has nearly two decades of experience working with investors across verticals. We work with more than 40% of the largest PE firms by AUM globally.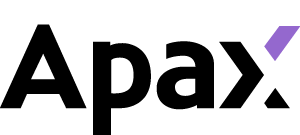 what our clients say
"I wanted to reach out to say thank you. We've known these people for years and your assessment was so thorough and accurate, it has really helped us consolidate our thinking and plan a way forward for the individuals and us as a collective."

CEO, Private Equity Client
"I've learned a lot from YSC along the way. I appreciate the team helping me evaluate leadership candidates and helping our organization create a high-performance leadership framework. Thank you for sharing your brilliance, insight and warmth with the team and me. I'm looking forward to continuing our partnership."

CEO, Private Equity Client
"YSC did a great job of creating a comfortable forum for open and honest communication. They were able to challenge us and be objective in a positive fashion. I learned a lot about myself and the other members of the executive leadership team."

Management Team Member, Private Equity Client
"Thank you for getting us focused and unblocked. We're now marching toward a common, achievable goal."

Management Team Member, Private Equity Client
By the numbers
of our new clients come from existing client referrals
of leaders we have assessed report a positive experience during the assessment process
is the rate leaders participating in our development programs progress to new roles compared to those not involved
of participants in a recent coaching engagement rated their coaching relationship favorably for providing action
OUR OFFERINGS
Early detection of locked or leaking value in the organization due to talent issues is game-changing. Based on the investment thesis, we help you articulate what leadership is required to drive asset performance in line with your business strategy. This becomes the underpinning to using talent as a lever for value creation. We put the strategy in place to identify and fill critical roles at various points in the hold period.
Our approach to leadership assessment involves triangulating data sources, including in-depth behavioral interviews and validated psychometrics, to more accurately predict fit for role and performance. Whether it be for selection or development pre- or post-close, the process is not a black box; we balance rigor with relationship building. We frame the assessment as a developmental discussion and provide actionable feedback to the individual to immediately improve effectiveness.
Selecting a new executive leader is invaluable but needs to be sensitively positioned. There is a risk that role requirements are anchored too rigidly in current leadership – future business states need to be fully factored in. We clearly articulate how each participant would perform in the role and their leadership impact, based on deep knowledge of what 'great' looks like in a PE context. Then, in support of the candidates and the board, we partner with you to work through challenges and align on how to execute a successful transition.
Our coaching approach ensures that leaders spend their valuable time and effort focused on the issues that matter most to their particular role and context – enabling them to integrate and deliver results quickly as leaders in portfolio companies or PE firms. We highlight and work through development opportunities that connect directly to the goals of the business and the expectations of stakeholders.
Team effectiveness is highly context-dependent. It is a journey that requires ongoing evaluation, behavioral and operational interventions, and impact measurement throughout the hold period; we bend the value curve early by setting teams up for success with the scaffolding they need and continuing to support them over time.​ We leverage our thought leadership, best practices gleaned from experience working with PE-backed companies across size and industry, and frameworks to define fit for purpose solutions.
An effective board is a powerful tool of value creation in PE. As the link between the PE fund and portfolio company, Non-Executive Directors (NEDs) play a crucial role in achieving board effectiveness. It is therefore valuable for NEDs to understand the success factors in the role and context, and build the capabilities necessary for optimal performance.
PE leaders face unique developmental challenges. While the promotion path remains accelerated compared to corporate settings, most PE firms have not codified development and leadership programs to ensure investors develop a comprehensive set of skills that mirrors the needs of their career pathway. We work with investors to identify development areas for each level, then establish customized training programs to build capability at scale.
PE looks for the best talent. However, the filters through which many PE firms funnel talent can often lead to homogenous workforces, lack of cognitive diversity and greater risk of group-think. Many PE firms are going through a changing of the guard from decades-long leadership. Coupled with demographic changes, there is an emerging mindset and growing momentum to shift cultures. Our core expertise is in leadership; we believe that culture and inclusion are first and foremost leadership issues. We are experts in creating environments where people can communicate with each other openly and honestly, while also responding sensitively to group dynamics.
Among our ranks, you will find a six-sigma trained former GE operating executive, a forensic psychologist and former profiler, a Big 4 consultant, a hedge fund risk analyst, a former head of people and culture for a VC-backed biotech, a physicist, a former director of human capital for a mid-market PE firm, an executive turnaround expert, an expert in anti-human trafficking, a championship swimmer, a basketball coach, a certified yoga instructor, an amateur cheesemaker and a competitive skier.
We've worked with more than three dozen PE firms and in more than two dozen countries. We've assessed well over 2,500 leaders, coached hundreds of executives and supported dozens of management teams.
With YSC PE, you have a dedicated team and a deep bench of experts with global reach.